Part 1. 2022 NOIC "Roundtable Forum" On August 16, 2022, Jeffrey Beard, chairman of the NOIC Advisory Board, visited NOIC Academy for the first time after the Covid-19 pandemic. As the former Director-General of the International Baccalaureate Organization (2006-2014), Mr. Jeffrey came to the campus of NOIC this time to discuss the strategic educational plan of NOIC, the development of OSSD program, and to conduct in-depth exchanges with the school management team on the differences between brick-and-mortar education model and online education.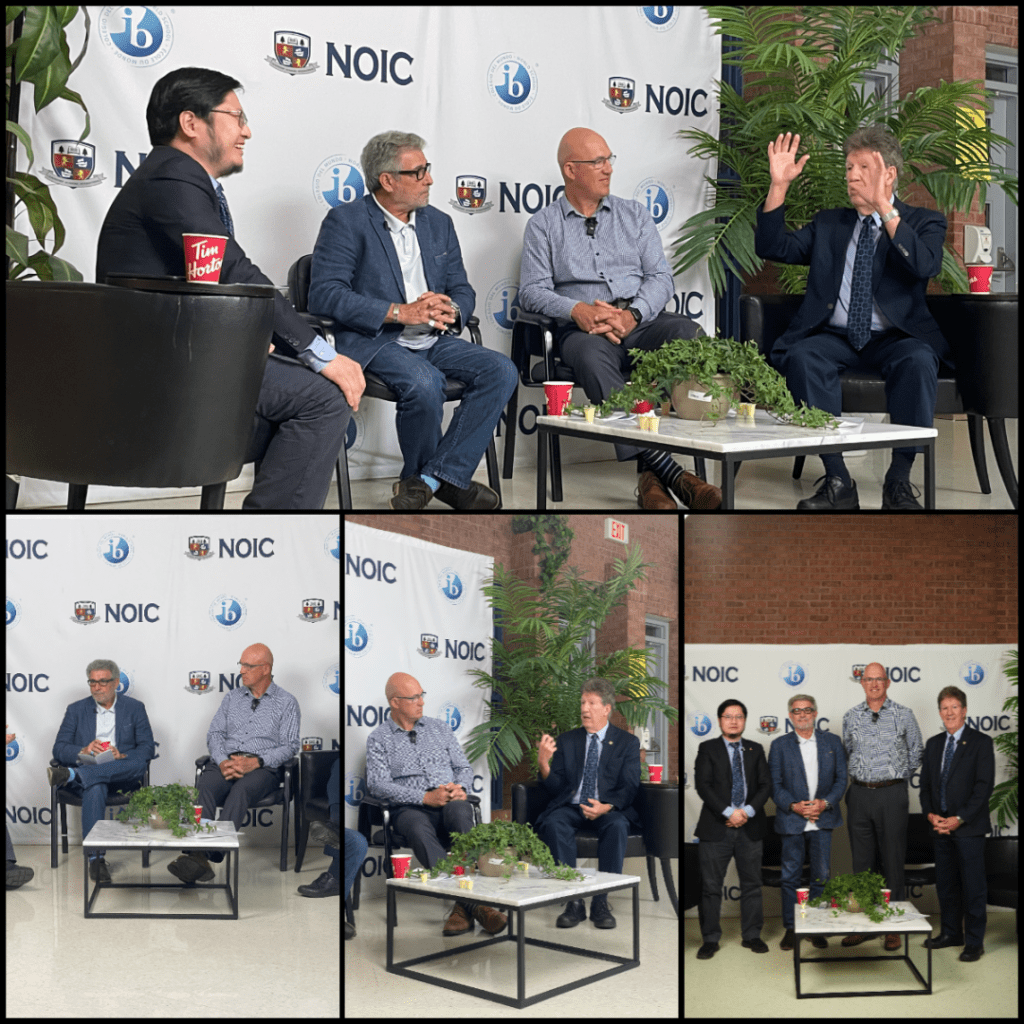 Jeffrey Beard
Chairman of NOIC Academy Advisory Board, former Director General of IBO (2006 -2014)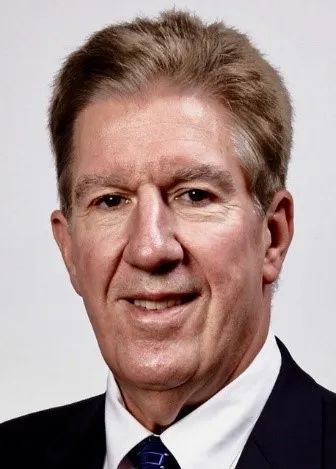 Jeffrey Beard is an innovative and results-oriented CEO with 22 years of international experience across six countries in both the profit and not-for-profit sectors. Mr. Beard was the Director General of the International Baccalaureate (IB) for eight years (Jan. 2006- Jan. 2014), leading the not-for-profit educational organization as it grew into one of the fastest growing and most respected international education curricula across the world. The IB programs are taught in almost 5000 schools across the world, with almost 1.5 million students registered each year. Mr. Beard is a recognized leader in international education and with proven leadership and management ability.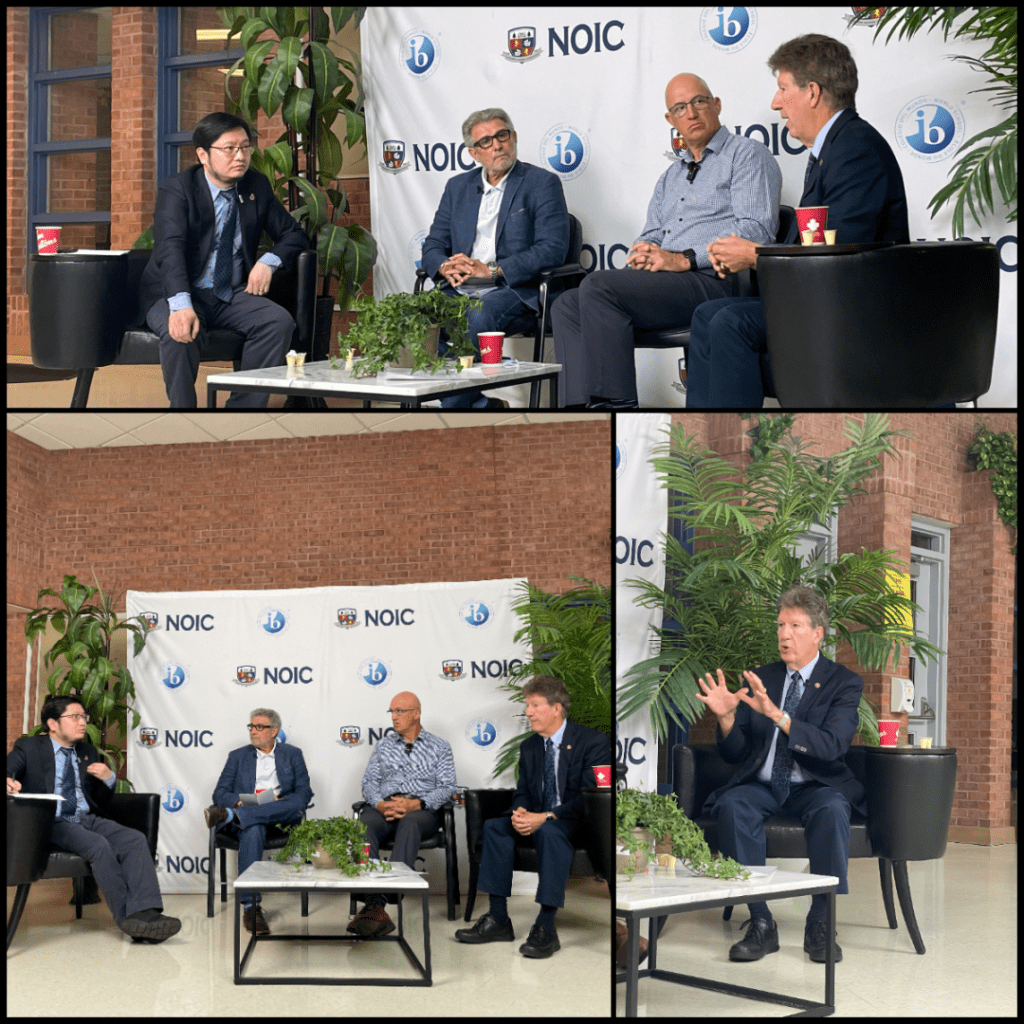 Part 2 A seminar between Jeffrey Beard and NOIC students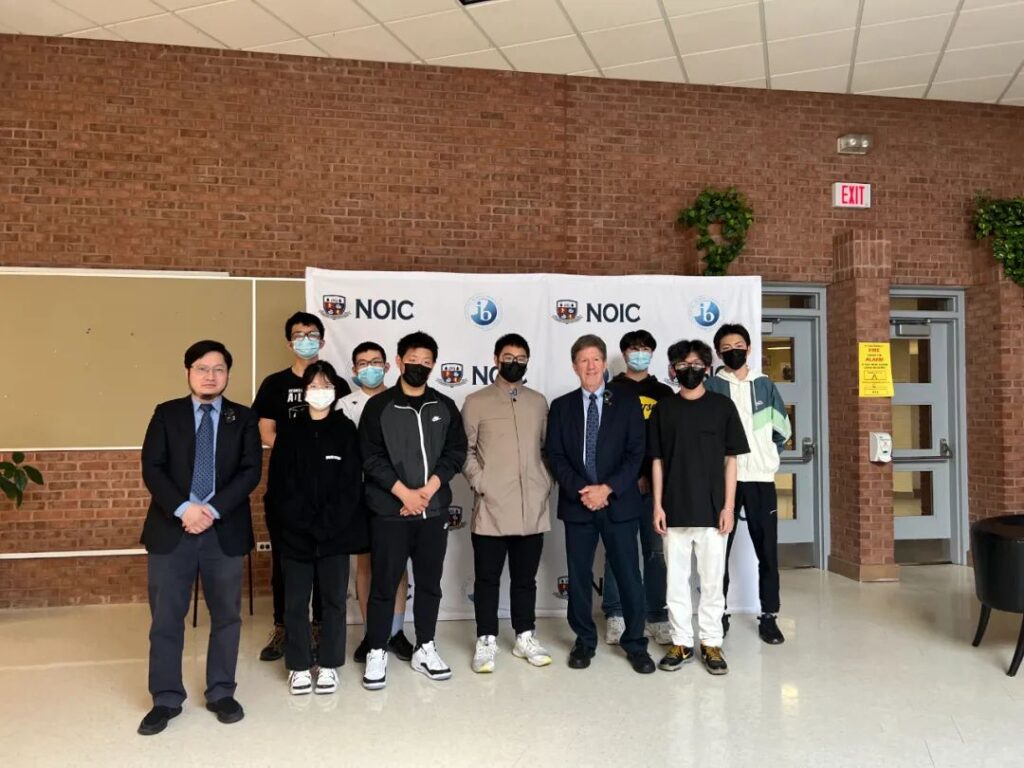 On August 15, Jeffrey Beard, chairman of the NOIC Advisory Board and former director-general of the International Baccalaureate
Organization, had the first face-to-face interaction with NOIC teachers and students in the library of the main campus in Toronto.
Part 3 New member of NOIC Advisory Board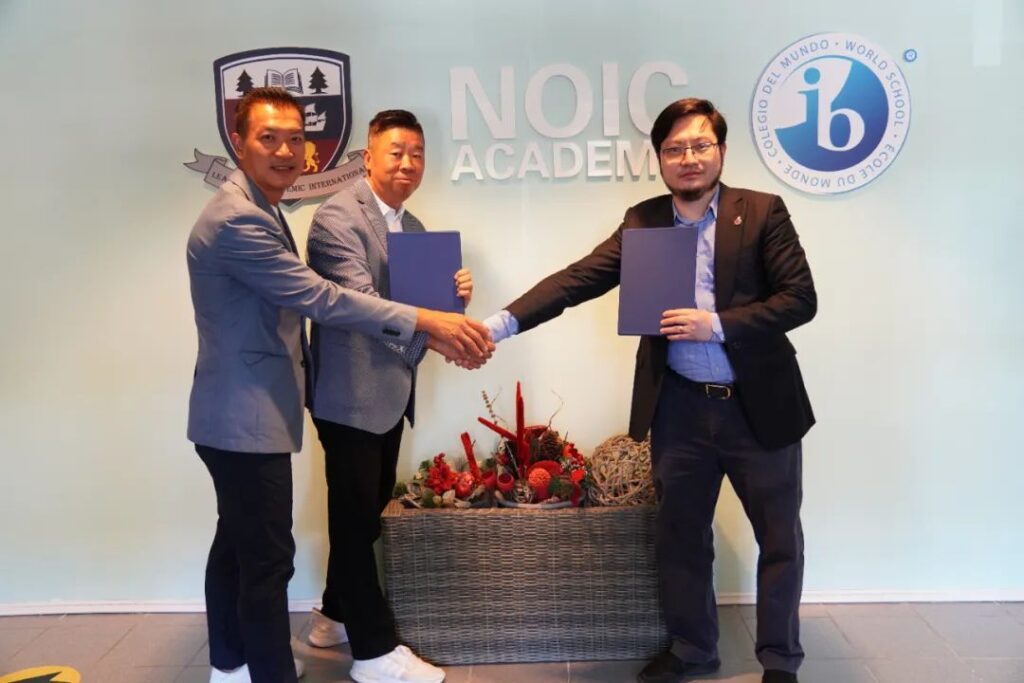 The former Deputy Chief for the Toronto Police Service joined the management team of NOIC Academy officially Just last week, Aug. 12, former Toronto Deputy Police Chief Peter Yuen officially joined the NOIC Advisory Board. Before Peter joined, NOIC's Advisory Committee was composed of "literati" (educators), but this time a "general" was ushered in. With Peter's joining, NOIC's Advisory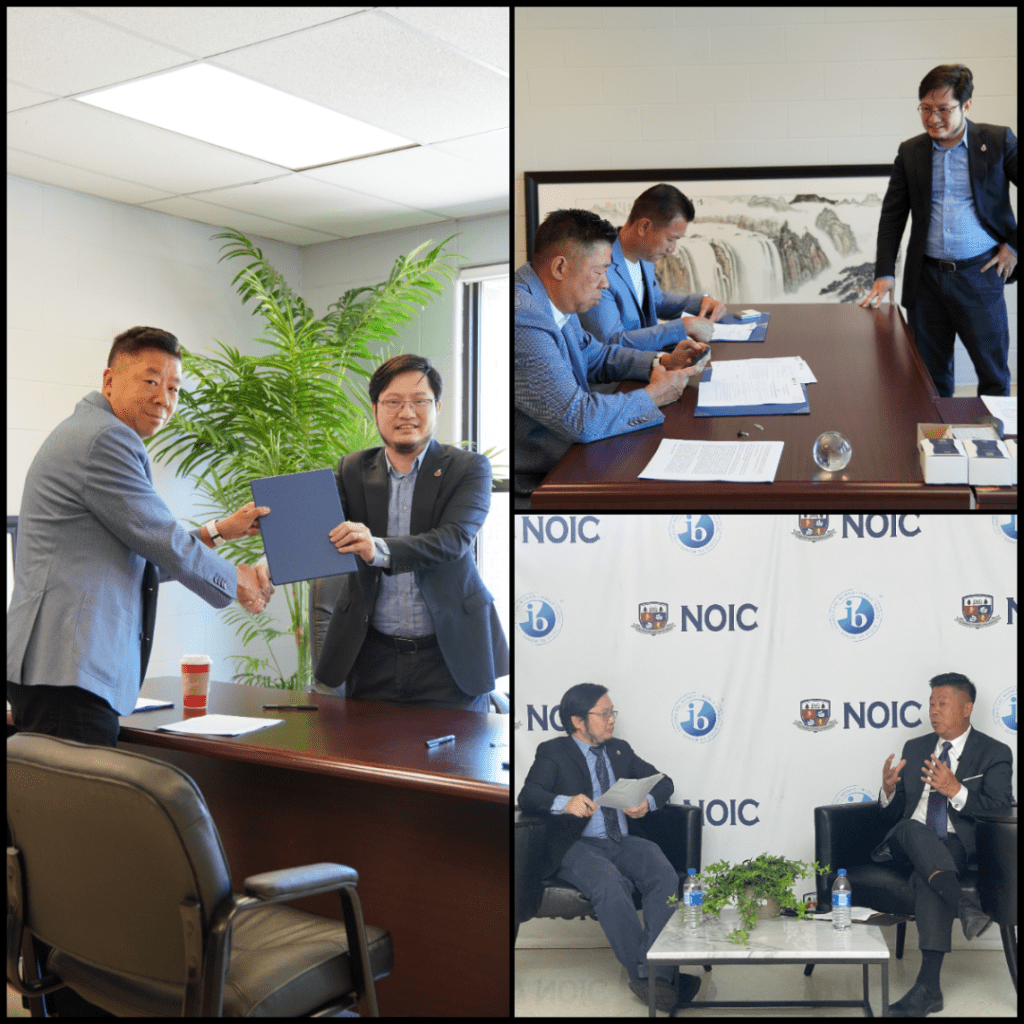 Board has finally become more diverse and slightly balanced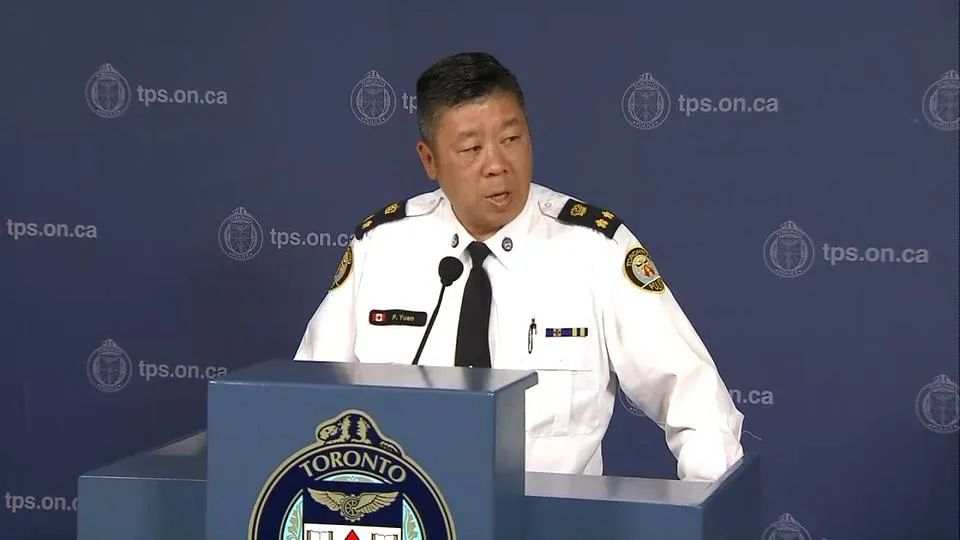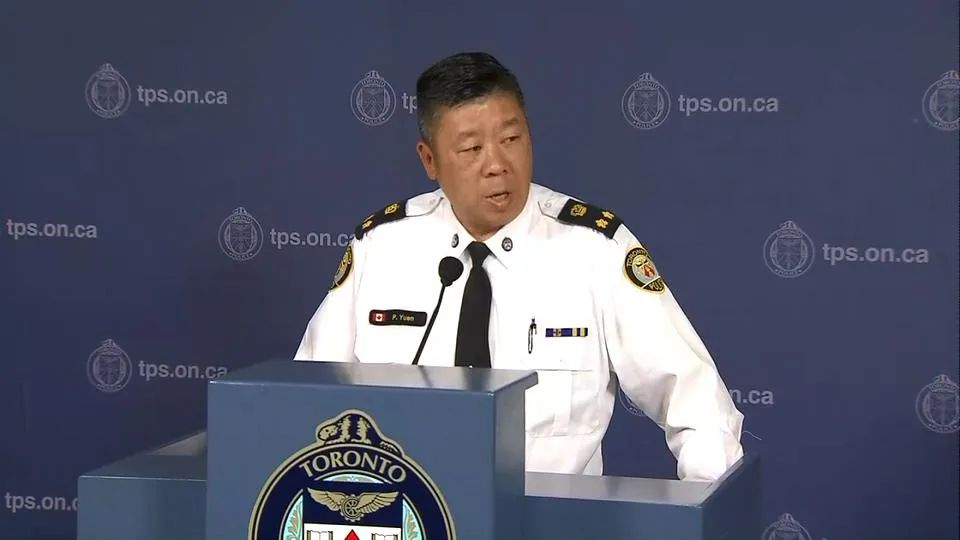 Peter Yuen
Deputy Chief Peter Yuen recently retired in (2022) from the Toronto Police Service as a distinguished member serving for over 34 years. As prolific executive leader in the largest municipal service in North America, Deputy Yeun was in charge of Community Safety Command which provides proactive and reactive public safety services and programs in partnership with diverse communities and key stakeholders. In addition, Deputy Yuen oversaw front line policing in 12 different districts of Toronto housing 16 policing divisions and thousands of members. His tenure also saw him lead in Field Services which encompasses the Toronto Police Operations Centre, Communications Services, Traffic Services, Parking Enforcement, Public Safety Response Team, and the Community Partnerships & Engagement Unit. A true leader of community policing and expanding the Mobile Crisis Intervention Team Program Deputy Yuen personifies multiculturalism being born in Hong Kong and immigrated to Canada in 1975. He is proud of his Chinese heritage and his Canadian citizenship. His personal and professional life has shaped his views in diversity from a lived experience and is proud to advance honest public discourse and community input on policing issues, management, and social justice issues. As an expert in diversity, inclusion and equity, Deputy Yeun has been a member of the Toronto Police Services Board Anti-Racism Advisory Panel, Mental Health and Addictions Advisory Panel, National Use of Force Committee, the Ontario Regional Chair of the National Justice Committee, the Co-Chair of the Toronto Police Service Mobile Crisis Intervention Team Steering Committee, has led his service in the implementation of Race Based Data Collection Strategy, and Senior Advisor to both the East and South Asian Internal Support Networks within the police service.. Deputy Yuen has a Bachelor of Applied Arts Degree in Justice Studies from the University of Guelphhumber and a Master of Arts Degree in Leadership from the University of Guelph. He is a frequent lecturer at the Toronto Police College and other public venues presenting on change management, leadership, and customer service. Deputy Yuen is also celebrated by the community and police service in receiving over 20 certifications and awards for his outstanding work and commitment to the public.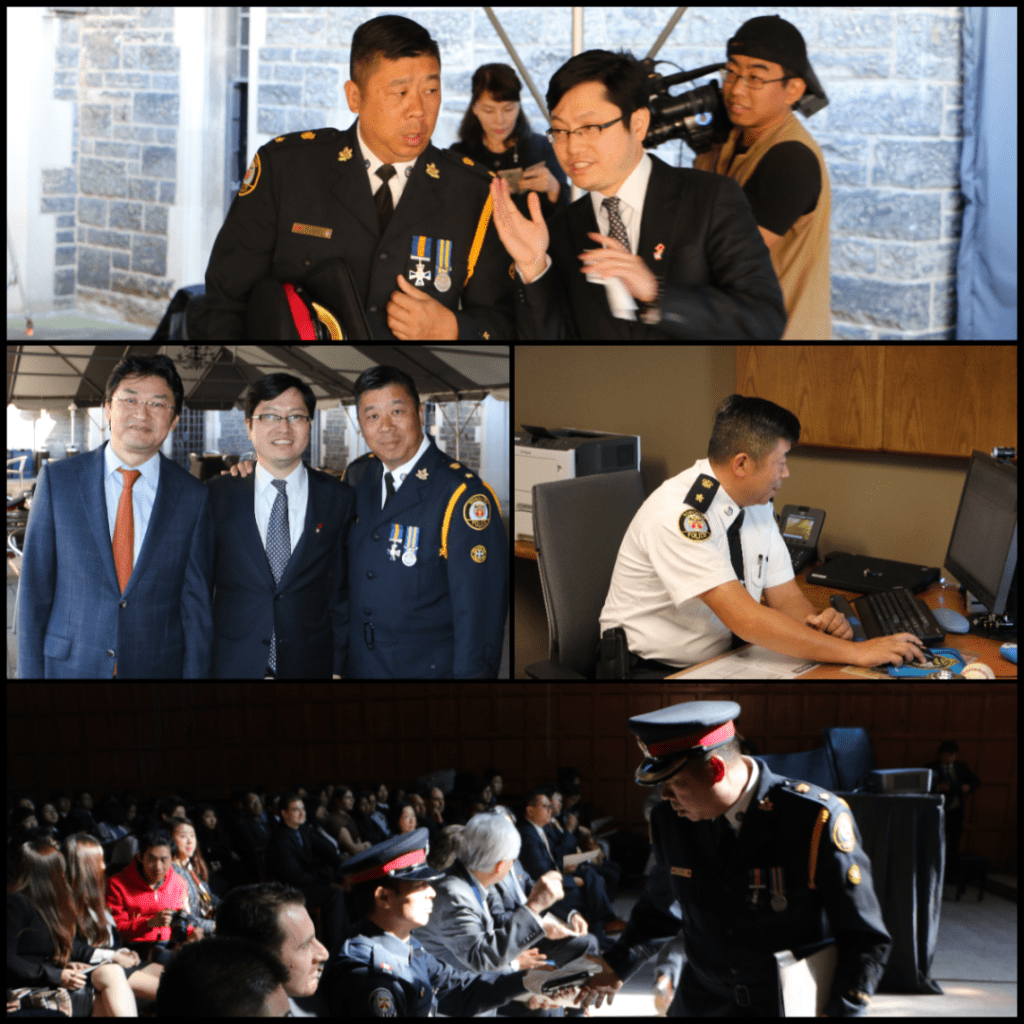 As an old friend of NOIC Academy, Peter has maintained a very close relationship in the past ten years. He also attended and delivered a speech at the opening ceremony organized by NOIC Academy in the Hart House of the University of Toronto in 2016.