Joint scholarship launched by NOIC Academy and the Faculty of Science of York University
We are happy to announce that NOIC Academy and the Faculty of Science, York University has formally reached a partnership. NOIC Academy has become an official partner high school of the Faculty of Science, York University. It is agreed that the Faculty of Science International Student Entrance Scholarship will be awarded to NOIC Academy students entering York University Faculty of Science undergraduate programs with an average of 85% or higher. $2,500 per NOIC student and a total of 20 students per year. This award can be held in conjunction with all other entrance scholarships, such as Faculty of Science Entrance Scholarship and York University Automatic Entrance Scholarship – International.

The Faculty of Science at York University has five major departments: Biology, Chemistry, Mathematics, Physics & Astronomy, and Science & Technology Studies. It has opened up to 31 science programs, providing a wide range of choices for NOIC students who are interested in science.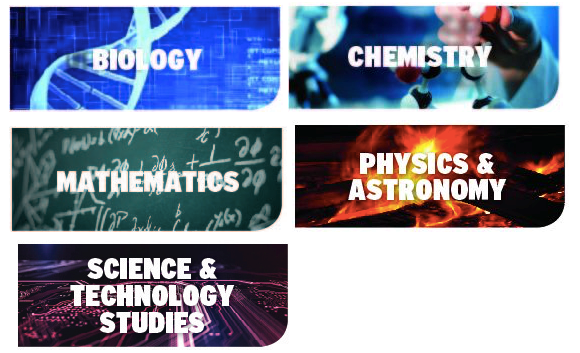 NOIC's high-quality education is fully recognized by the Faculty of Science of York University. Excellent NOIC students are favored and encouraged by this prestigious higher education institution. With the further deepening of cooperation between the two sides, NOIC students will surely obtain more world-class educational resources and opportunities.
2021 York Science Transition Program for NOIC students
The Faculty of Science at York University is also happy to announce the offering for NOIC students of its Science Summer Module Courses for International Students to help build confidence and readiness of international students for their first-year university science courses.
Program highlights include:
• No language requirements to apply
• All Module courses taught by full-time York University instructors. Click
Here to read about the instructors
• Opportunity to discuss university course material and chat with future university classmates as well as gain a feel for the North American university class experience.
• Acquainted with academic English used in science classrooms that is critical for students' future success in North American Universities.
• No visa requirements for international students
• Receive certificate of Certificate of Completion after completing one of the individual module
successfully.
• A series of five summer module courses (SMC) delivered online. Each of these SMC will be delivered for at least three hours of live, online, discussion each week and students will also receive practice assignments and quizzes.
The five-week SMC being offered this year are:
◦Biology course
◦Chemistry course
◦Mathematics course
◦Physics course
◦The University Experience course
Each module will accommodate 250 Canadian domestic students and limited number (50) of international students so that students can gain academic and culture experience to study with Canadian domestic students in the same module(s).
The SMC are non-credit university readiness courses. Students will not need to worry about their
marks because they will not be kept as a university record. We want students to focus on learning and understanding of the course material. We will issue the students "Certificate of Completion" after the completion of the module(s).
For more information, please visit the program official website: https://www.yorku.ca/science/preparation-program-for-success-in-university-level-sciences-2/
Course schedule:
Biology, Chemistry, Math and Physics classes run from July 19th to August 20th, 2021.
The University Experience classes run from August 2nd to September 3rd, 2021.
Students can enroll in an individual module or as a comprehensive group of modules that work together. They are scheduled so that no live sessions will overlap, allowing you to attend all sessions or just the few that you have chosen.
Who should apply:
• NOIC graduates who will enter university in Sept 2021 or thereafter
• Current NOIC students who are interested in science and/or getting prepared for future university studies
• NOIC students who are registering as a degree student in York University in Sept 2021 may able to enroll at a substantially reduced fee
Course fees:
The fee for each module is CDN$305.20.
20% discount for all NOIC students who register before June 18, 2021.
NOIC Students who completed two or more modules may be eligible for the $3,000 SSTP Award. Registration and inquiry: studentservice@noic.ca