01 The school of science at York University announced NOIC to be its global partner
With the latest announcement from Dean's Round-up in the school of science at York University, it was officially announced that NOIC has become a global partner of the school of science at York University. In the future, students from NOIC Academy will be automatically enrolled in the fast track of application when applying for the school of Science at York University as their target university. In addition to simplified application paperwork and early application acceptance, the joint scholarship program established by NOIC and York University will also be awarded to NOIC graduates in the first place.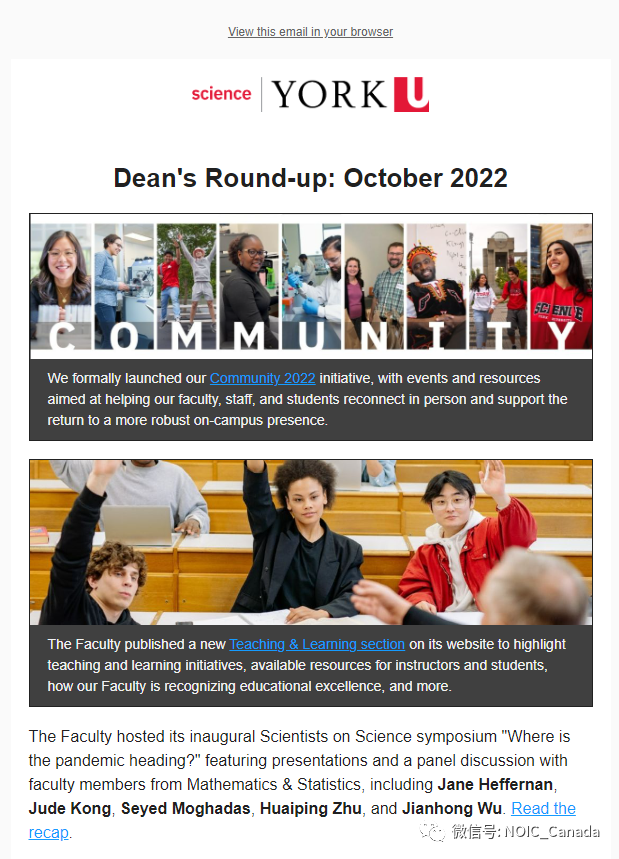 02 University information session from University of Windsor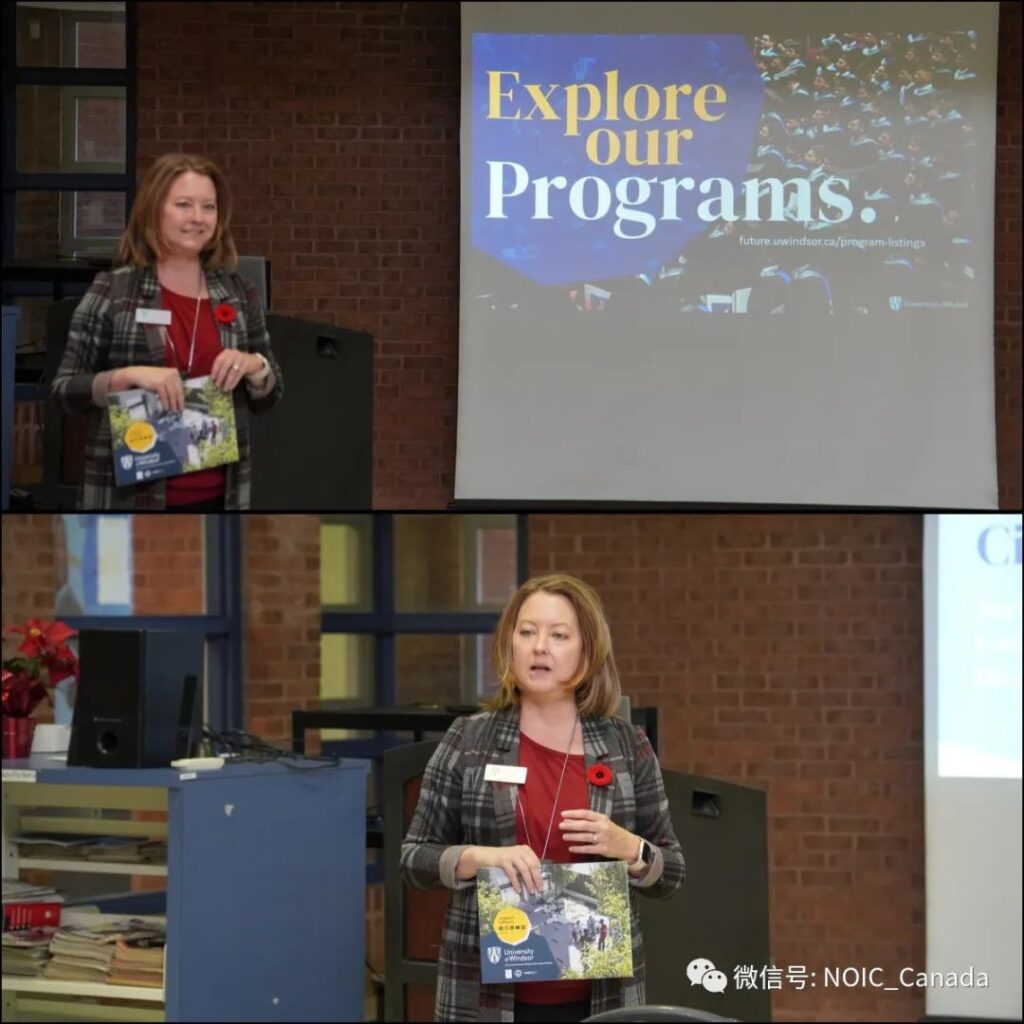 Right after admission officer from University of Toronto, in the morning of November 10th, the admission officer from the University of Windsor came to the NOIC and sent "the greetings from the Motor City" to all the students.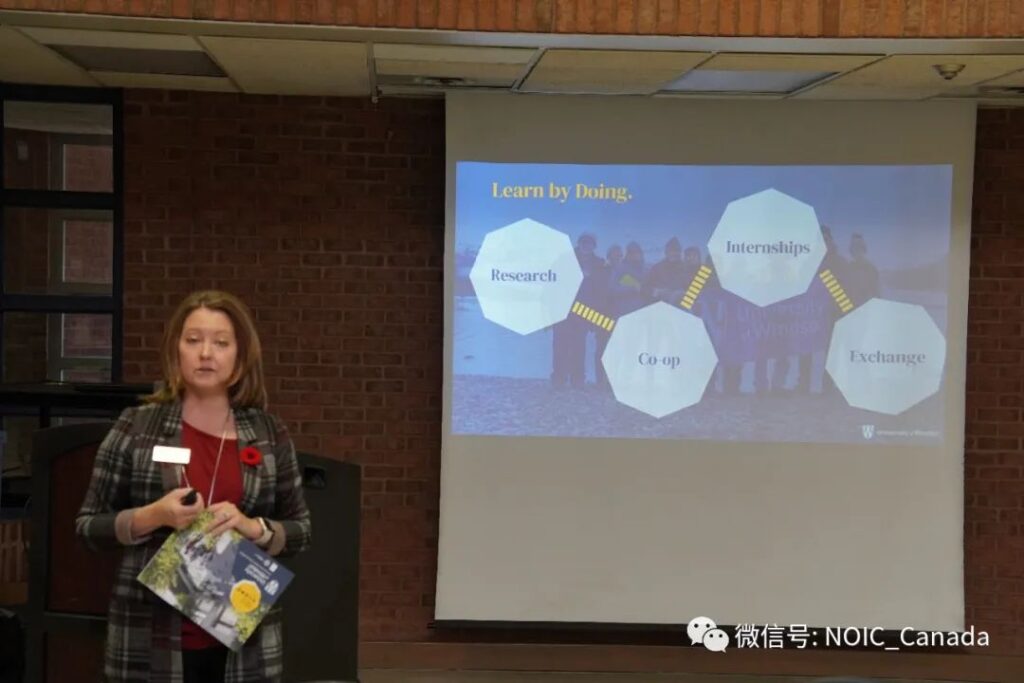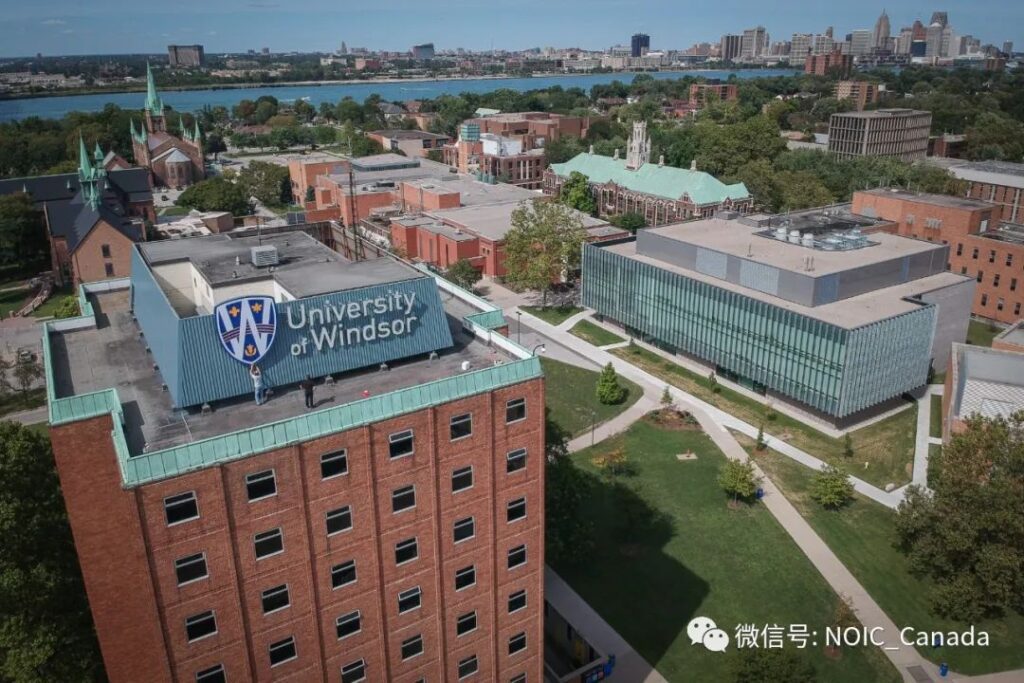 The University of Windsor (U of W or UWindsor) is a public research university in Windsor, Ontario, Canada. It is Canada's southernmost university. It has approximately 12,000 full-time and part-time undergraduate students and 4,000 graduate students. The university was incorporated by the provincial government in 1962, and has graduated more than 135,000 alumni. (Quoted from Wikipedia)
03 Greetings from Simon Fraser University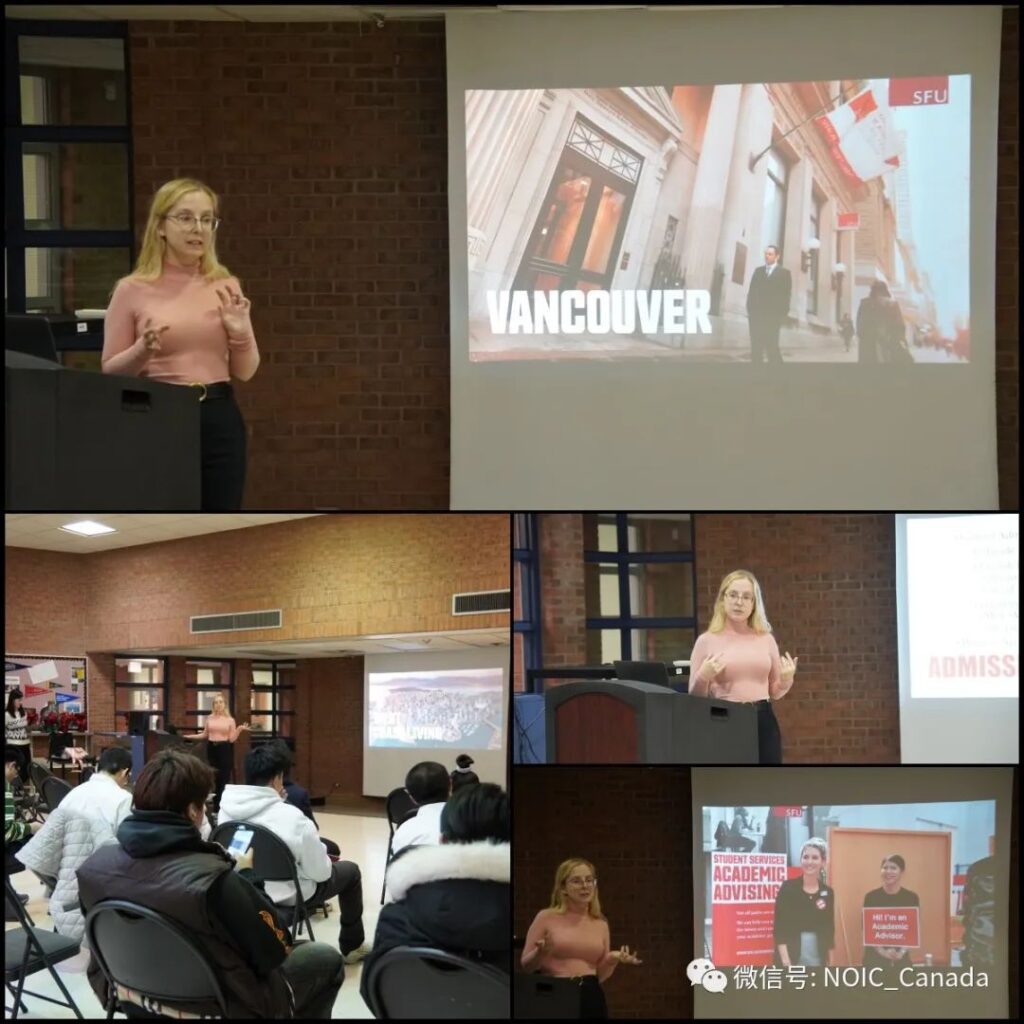 In the afternoon on 17th November, the admission officer from Simon Fraser University, one of the top universities in Canada, arrived at NOIC and brought the students university information session of this great university from the west coast of Canada.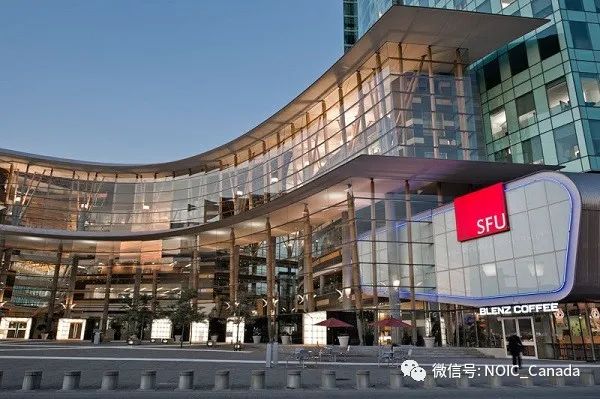 Simon Fraser University (SFU) is a public research university in British Columbia, Canada, with three campuses, all in Greater Vancouver: Burnaby (main campus), Surrey, and Vancouver. The 170-hectare (420-acre) main Burnaby campus on Burnaby Mountain, located 20 kilometres (12 mi) from downtown Vancouver, was established in 1965 and comprises more than 30,000 students and 160,000 alumni. (Quoted from Wikipedia)
NOIC Academy 2022.11.18